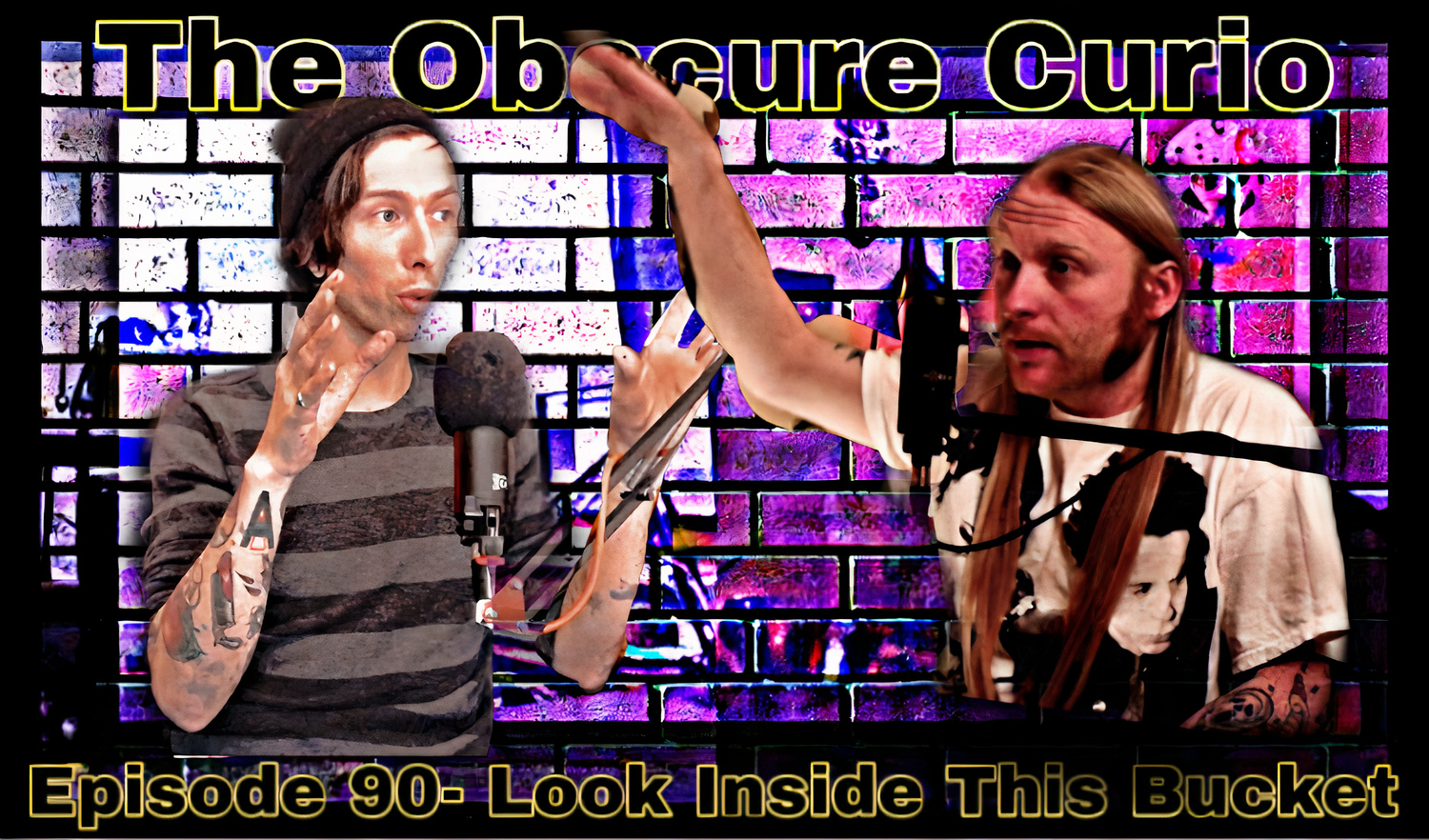 Folks, I would be lying to ya if I said this episode wasn't an absolute gobstopper. Most notably, we didn't talk about nerd movies or mma once for pretty much the entire episode. Joey was in real rare form, and we had what I believe was one hell of a time. Such a good time, in fact, that I think you'll have an equally good time just by listening to it. Hell, its worth a shot, isn't it?
Whether you're into hollow earth or swallow girth, super spirituality, or sea-faring maladies, this one's got something for you. I sure hope you enjoy and go tell all you're little friends to check it out. We sure would appreciate it.
Of course, don't forget to follow us on social media @theobscurecurio
Check us out at Youtube.com/TheObscureCurio and Patreon.com/TheObscureCurio for exclusive content And find links to everything else at www.theobscurecurio.com
Thanks for listening.