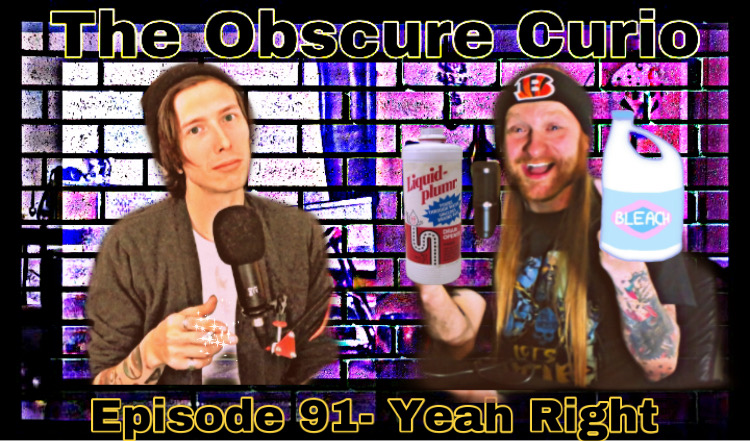 Alright folks, we are back with another voluptuous little potato of a show for you today. Join us as we recount the skateboarding revival of the early 2000's that swept the Midwest like a swifter wet jet. In doing so, we realize how many of our current interest and passions were first discovered, in some link, through skating. How much did Baker 3, MTV's line-up of Jackass and Viva La Bam, Fuse TV, and the movie Grind ultimately shape our lives in small-town Kentucky? Well, that's for you to listen to and find out.
You'd also really be doing us a solid if you checked out a few things of ours. Namely, our Facebook, twitter, and Instagram pages @theobscurecurio
There's also of course www.patreon.com/theobscurecurio- where you can support the show, get exclusive content, and soon- receive shoutouts on the podcast, YouTube videos, and future short film projects. AND you can do this for just a dollar a month.
For our private discord server, merch, and more, you can check out www.theobscurecurio.com