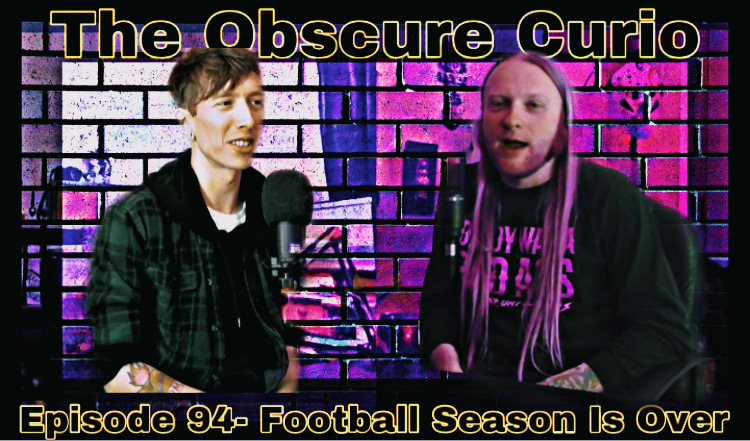 Alright folks, The Wampus Cat has fully recovered from the covid and he is back with all the enthusiasm of a soon to be euthanized show horse. We deliver a rundown for the ages- covering nearly two months of MMA, The Super Bowl, movies, music, developments in clinical psychology, The Top Ten Kitchen uses for Anthrax, and more. You won't wanna miss it.
And good news, our *ahem* award-winning short film, Passing, will be available on our Youtube Channel the first week of march. If you're interested in that, video podcast episodes, and other nonsense- head on over to www.Youtube.com/TheObscureCurio and subscribe.
You can also help support the show by subscribing to exclusive content for just a dollar a month at www.Patreon.com/TheObscureCurio 
Or visit www.theobscurecurio.com for links to our merch, discord, social media, and more.
Thanks for listening, enjoy the show.