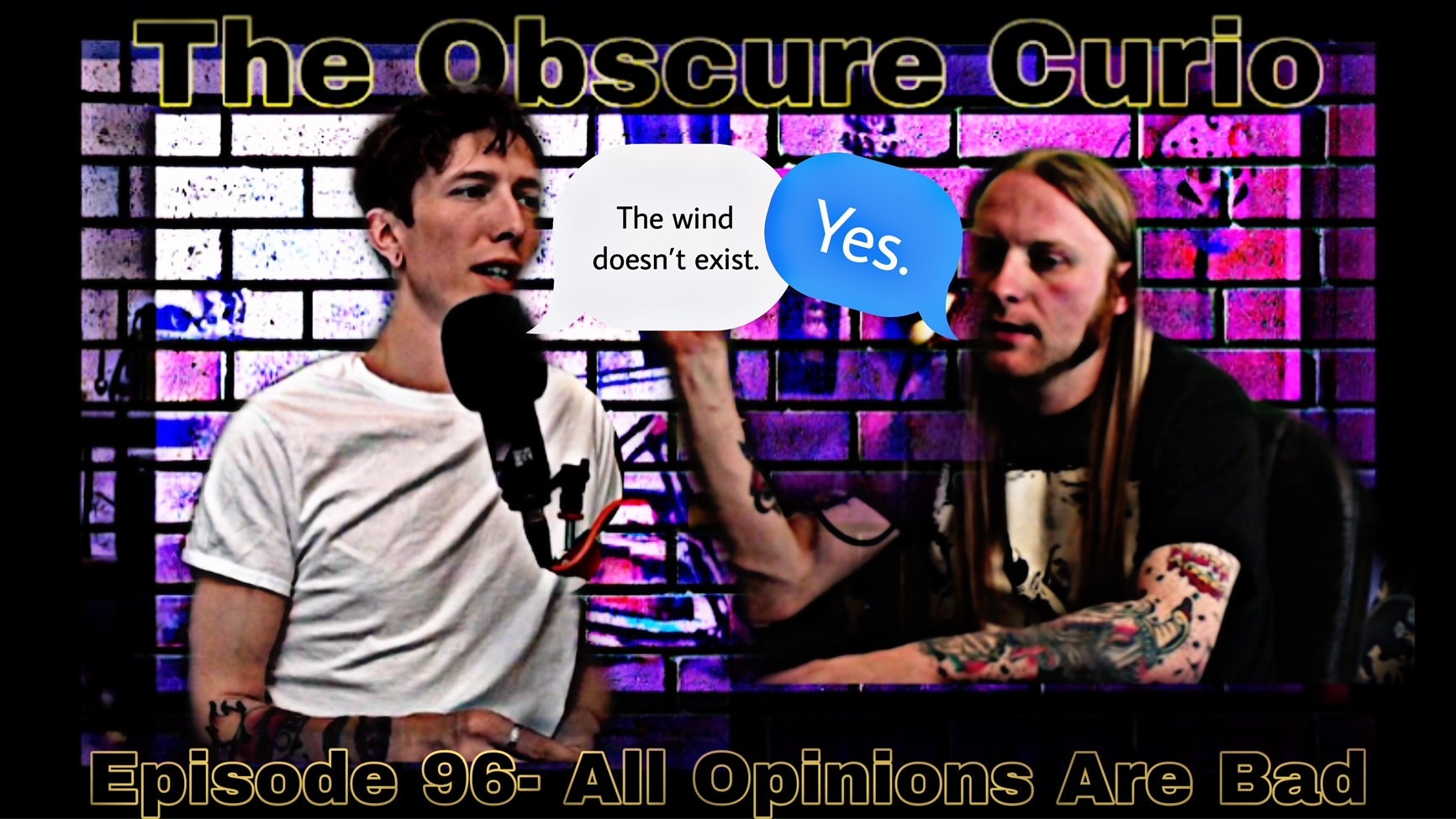 Say, don't forget our Award-Winning short film, Passing, is now available on our YouTube Channel. Scoot on over there and check it out when you get a chance.
We're also revamping the mother funking Patreon- starting with an exclusive episode there tomorrow, and exclusive content regarding the podcast, YouTube channel, and film making here out. You can get involved and show your support for just $1 at:
www.Patreon.com/TheObscureCurio
For links to our merch, discord, and more, please visit:
Thanks for listening, enjoy the show.